Mental Health Ambassadors (MHAs) - 1 Unit Internship at CAPS!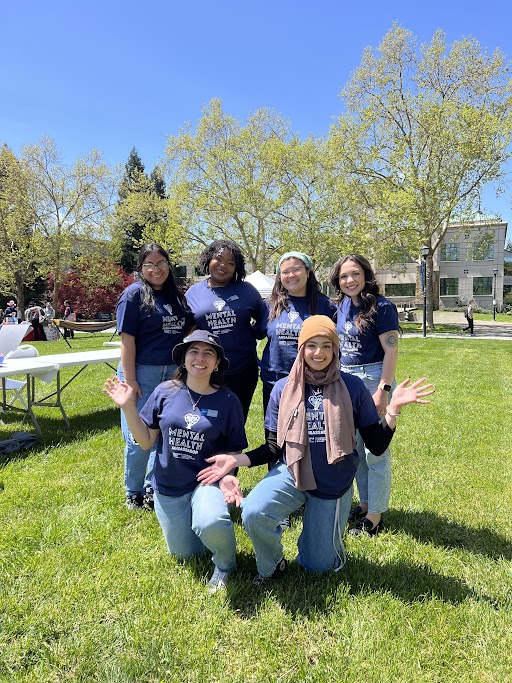 Looking for an internship? CAPS offers the Mental Health Ambassadors (MHA) program which is an undergraduate internship focused on mental health advocacy. The purpose of the MHA internship is to promote mental health at SSU, reduce stigma, and decrease barriers to seeking mental health care. As an MHA, you'll become part of a community of student ambassadors who share a passion for psychological wellness. You will also receive opportunities to promote mental health at SSU with other MHAs through building awareness, prevention, education, training, collaboration, promoting social justice, and appreciation of diversity, equity, and inclusion. 
Interns work under the guidance of CAPS staff to:
Increase awareness of mental health resources for SSU students
Improve identification and referral of students in crisis
Provide psychoeducational outreach to SSU students, staff, and faculty
Reduce stigma and barriers related to mental health issues and treatment
Integrate social justice and cultural humility into understanding of mental health and wellness
Complete social justice actions and a group passion projects that reduce stigma and focus on the intersection of mental health and issues of diversity and inclusion
What will I do as an MHA?

Earn 1 credit per semester (3-hr/week commitment for a total of at least 45 hours/semester)
Participate in trainings on various mental health topics such as: Suicide Prevention, Gender and Sexuality, Outreach, Sexual Assault Awareness and Bystander Intervention, Cultural Humility / Cultural Competency / Issues of Diversity, Mindfulness, Self-Care, and other trainings to be determined. 
Participate in planning and implementation of campus awareness and prevention events, such as Mental Health Awareness Week and Sexual Assault Awareness Month.
Recognize and refer students who may be having a mental health crisis, as appropriate.
Promote mental health resources and CAPS services through tabling, outreach to classrooms/clubs/departments, appropriate referrals, and organizing events.
Provide peer-to-peer educational workshops related to mental health.
Complete a Group Passion Project Event which involves researching, creating, and implementing a psycho-educational event for the SSU community related to the intersection of mental health and issues of diversity and inclusion. 
How do I become an MHA? 
Believe in the MHA mission
Request application materials or ask for more information by emailing caps@sonoma.edu 
Apply to and be accepted to the CAPS MHA Internship program (requires an interview)
Complete required and optional trainings
Use your unique strengths and passions to promote mental health and social justice on campus
Plan and develop a group Passion Project to promote student wellness.  
We are no longer accepting applications for the Fall 2023 semester. Please check back here in the fall to apply for the Spring 2024 semester!